Grant Assistance Programs for Communities and Nonprofits
---
The Southern Adirondack REALTORS®, Inc. (SAR) is your local real estate association connection that may enable your community or local non-profit to access grants offered by the National Association of REALTORS®, Inc. Grants are intended to stimulate home ownership and value, community pride and engagement of residents and businesses.
PLACEMAKING GRANTS: Placemaking is a way to make your community a better place to live by transforming unused sites and "eyesores" into welcoming destinations accessible to everyone in a community. Placemaking can be undertaken by anyone in a community but what is often needed is someone to take the lead or initiative. Who better to do this than a REALTOR® Association, and its members, as REALTORS® are already engaged in their communities and know the neighborhoods and the properties, and are likely to know where to focus efforts to enhance a place.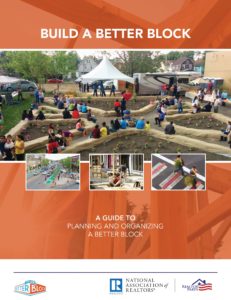 SMART GROWTH GRANTS: Smart growth is an approach to development that encourages a mix of building types and uses, diverse housing and transportation options, development within existing neighborhoods, and community engagement. The Smart Growth Program offers state and local REALTOR® Associations to way to engage with government officials, community partners and the general public in planning and designing a community's future.
Note: Many of the grants are funded through national sources and may or may not be available at any given specific time or have varying application deadlines.